"It's not what you know, it's who you know?" is a very famous quote when it comes to business. This is especially true as having good connections not only helps you build goodwill but also land more clients. In this digital age, one of the most effective ways to build your network is through the famous social networking platform 'LinkedIn'.
Building strong and dependable business connections are critical for success. Whether you are a business owner or an employee, your contacts, recommendations, and key suppliers are likely to be people and businesses you know, industry professionals, and people whom you've previously worked with. The strength of these positive connections can give your brand an advantage over your competitors. Frequently communicating with all your business connections is made simple through this social networking platform, which is why LinkedIn is so valuable.
But due to the uniqueness of this platform, it's quite difficult to create good and engaging content on LinkedIn. That's why we at AdsCult are here to help you build and grow your LinkedIn profile. So if you want to start posting on your LinkedIn company page, but aren't sure what to post, here are 10 content ideas to get you started:
Content ideas to keep your audience informed
Company announcements
While many businesses use LinkedIn marketing to grow their brand, it can also be the quickest way to spread news and updates about your business. However, because of the viral nature of LinkedIn sharing, any company news and announcements must be handled with extreme caution to avoid misinterpretation of your message. Get the facts straight before making any company announcements, and be prepared for a variety of responses. In order to increase engagement, include relevant hashtags, clever words, and visual elements. To reduce the risk of misinterpretation and intentional misuse, keep your announcements clear, concise, and contextual.
Award Winners
Give an insider's perspective on your company's mission and vision. Don't be afraid to celebrate company victories and express gratitude to followers and customers for assisting you in reaching your goals and all the significant milestones along the way. You must add things like hiring your first employee, acquiring your first client, celebrating anniversaries, etc. All of these are reasons to be proud of your accomplishments.
And, while you're celebrating, keep in mind that the right way to celebrate these milestones can help your business grow. If your company is approaching a milestone or your employees have won awards, creating good shareable content on LinkedIn raises awareness of your company and builds trust helping you get your message delivered to new and existing customers.
Product or campaign launches
LinkedIn helps you keep your audience up to date on the most recent and exciting developments in your products or services. To proactively harness the power of LinkedIn, create a product launch strategy centered on aspiring professionals and potential partners. With impressive text and engaging call to action, a product launch on LinkedIn can help convert your page visitors into leads. It also encourages potential clients and professionals to react or comment on any launch posts in the feed to help you expand your brand's reach and drive valuable conversations.
Program updates
The best way to demonstrate to potential clients that your organization is worth working for or partnering with; is to keep them updated on meet-ups, conferences, events, and other industry-related programs that you host or attend. Events are the heart and soul of program updates; they are where your members can meet in person. You can encourage event attendees to become brand advocates by frequently updating your events with relevant hashtags, contests, and prizes. Moreover, communicating frequently about upcoming events and planning them ahead of time so that members have plenty of time to participate and share.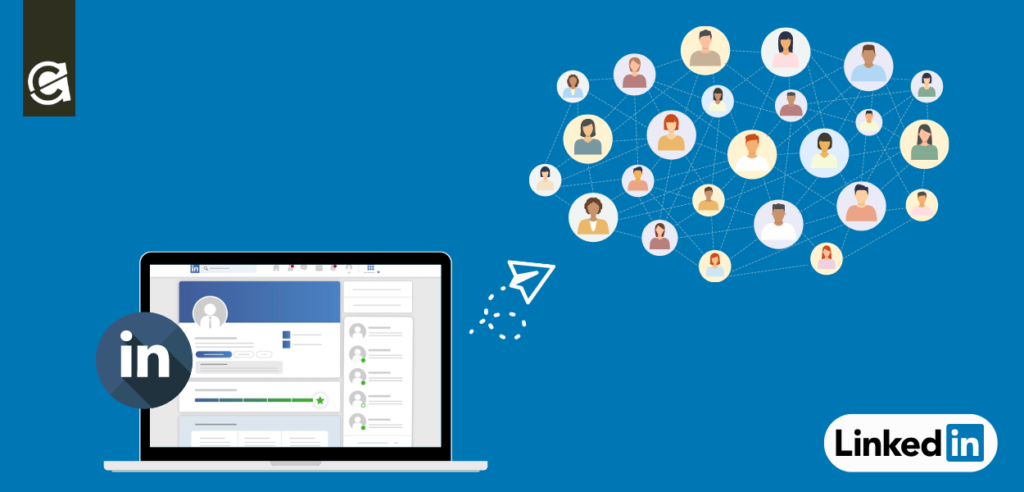 Ideas to give your brand a Human element
Employee stories or spotlights
Activating employee stories on LinkedIn is one of the most effective ways to create awareness. LinkedIn is ideal for connecting with potential employees, new hires, customers, prospects, and other employees. Employee stories and employee spotlights provide insightful glimpses into your workplace culture. Allowing your employees to drive a narrative and share their stories online is one of the most effective strategies for creating an appealing work culture. Employee stories highlight and build authenticity, brand identity, and a human connection with external audiences.
Potential candidates specifically want to know how employees are treated and what career development opportunities are available at your company. Prospects will understand this information better if employee spotlights are displayed.
You can content creation team can publish things like:
Posting about the latest promotions
Marketing milestones
Displaying employee's personal hobbies and other skills,
How easily your employees maintain a Work-Life balance, etc.
CSR initiatives
CSR, like any other LinkedIn activity, should be approached with a clear strategy. Sharing your CSR content too frequently and without focus can have a negative impact. CSR-related content has the potential to reduce and/or convert negative sentiment into positive sentiment. Simply put, when planning your CSR content, consider posting the initiatives related to your brand's mission and values, as well as how your work emphasizes your brand's commitment to social responsibility.
Diversity and inclusion initiatives
LinkedIn may be useful if you want to improve your organization's diversity and inclusion initiatives. LinkedIn helps to improve workplace diversity and inclusion while also attracting more diverse candidates. Giving your connections a glimpse of your diverse and friendly workforce shows people that your organization is keen on maintaining a healthy work environment. Using data and sharing resources to discuss issues concerning your customers or industry also increases the social awareness and employee satisfaction you're focused on through your content.
Workplace issues
Communicating workplace issues on LinkedIn drives employee engagement if it's focused on demonstrating what actually matters to your employees. Organizations that address workplace issues improve employee satisfaction and define the culture of the organization. Sharing valuable content thoughtfully and adequately, using relevant hashtags and visual graphics is a great way to voice your opinions. It puts light on how your organization solves workplace issues to create a safe work environment for all employees.
Ideas for building thought leadership
Latest industry trends
LinkedIn post ideas can include sharing content that resonates with your industry. Share new blog posts, stories from industry journals, or whatever you find relevant to your brand, your industry, or your network of followers helps to drive engagement. Sharing trends and staying updated on research helps establish your brand differently within your network. It establishes your brand among professionals who are always up to date. It assists your followers in developing an opinion and educating them on current trends and developments.
Proprietary research or reports
LinkedIn is a professional platform, and its users are keen to gain insights and skills for new products, processes, and service offerings, or to improve what they already have. So this makes it easier for you to grow your business by sharing content related to their industry, mainly updates and news about the industry.
Posting links to your research and reports not only exposes your important work to a wider audience but also builds trust, giving visitors an immediate sense of your specific research expertise when they visit your profile. Links to your research could be headed by a key quote, a brief article abstract, and a set of relevant hashtags. Using hashtags on LinkedIn is even more important for ensuring the impact of your content.
It is also important to interact with other members of your community. Commenting on the posts of people who you hope will engage with your research and reports is the best way to increase the impact of your profile.
New and contrarian perspective
By sharing a unique, new, and contrarian perspective you show up as an approachable and relatable organization to your followers. Ensure that your content is clear, non-intimidating, fun, engaging, and focused on your industry. Your team can Brainstorm topics that align with your business goals and validate your expertise. Expert opinions, industry data analysis, and case study analysis tend to be appropriate to give your perspective.
Among the benefits of using LinkedIn for business, a company page allows you to tell your company's story, engage with followers, share job prospects, and scale word-of-mouth marketing. Your customers are on LinkedIn, searching for resources that address their specific requirements and pain points. Are you utilizing LinkedIn to interact with all these customers and develop new business? Is your messaging and branding consistent when you describe your company? If you don't express your brand properly and interact with customers and other businesses then you're leaving money on the table. LinkedIn is a valuable tool in your overall sales strategy, but it is frequently underutilized due to the lack of time and/or an understanding of its valuation.
If you're struggling to effectively use LinkedIn as part of your sales and marketing strategy, we at AdsCult can assist you. We're a leading Marketing Agency in Mumbai that helps you create a consistent marketing strategy that allows you to deliver engaging content which adds value to your partners, connections, and employees, eventually bringing value to your business. Investing in LinkedIn management with AdsCult helps you raise brand awareness and provide a clear and compelling value proposition.