The Best WhatsApp Marketing Services in Mumbai
WhatsApp is a powerful tool that allows businesses to directly connect with their customers. The introduction of advertising features has opened new avenues for marketers. However, it can be overwhelming for experienced marketers. AdsCult recognizes that every business is unique, therefore our WhatsApp marketing services are tailored to your specific needs. Our team of content writers and retention marketing specialists keeps up with the latest trends, technologies, and tools to ensure your WhatsApp Marketing in India campaigns perform well. From multimedia to text, we ensure your content is informative and captivating.
Connect With Your Customers Using WhatsApp Marketing Services
Our WhatsApp marketing services help you craft a strategy that covers every part of your sales funnel. Once a particular strategy for bulk WhatsApp marketing is deployed, we focus on addressing the rapidly changing market. Being creative becomes a priority, we make compelling copies with outstanding videos and images, run A/B testing, and put your messages in front of the right audience. As a WhatsApp marketing agency, we gather data, tweak campaigns daily, scale successful ones, and keep improving.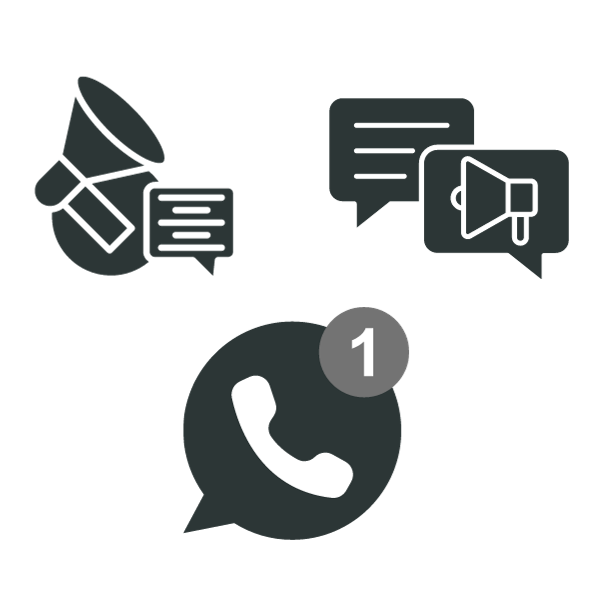 Boost Sales With Bulk WhatsApp Marketing Services
Take your business to new heights with our scalable WhatsApp marketing solution that drives growth and revenue. Experience impactful WhatsApp marketing services and ad strategies minus the fluff. Our proven track record and top-rated WhatsApp marketing services showcase our expertise in helping businesses connect with customers.
Benefits Of Bulk WhatsApp Marketing
Personalized Communication
Direct Customer Interaction
Targeted Marketing Automated Campaig
Customized Solutions
AdsCult understands the uniqueness of each business and crafts fully customized Shopify solutions to align with your brand identity and business requirements.
Efficient Development Process
At AdsCult, we prioritize efficiency, ensuring a quick and streamlined development process without compromising quality.
Transparent Communication
We value transparent communication and keep you informed at every stage of the development process, ensuring collaboration and satisfaction.
That speak for themselves